Slow Cooker Pav Is Now A Thing And We Can't Wait To Try!
Slow Cooker Pav Is Now A Thing And We Can't Wait To Try!
Is there anything more Aussie than a pavlova? Sure the Kiwis claim they invented it but who cares! It's a summer staple in every household and for great reason! Who can resist that delicious meringue and fresh cream combo? Yum! But have you ever thought to make it in your slow cooker? Nope, neither had we!
If you struggle to get the temperature right when cooking the meringue then this recipe is made for you! Slow cooker fans have come up with the easiest way of whipping up the iconic dessert using their trusty appliance and the new trend is going viral in Australia thanks to a Facebook page called Slow Cooker Recipe & Tips.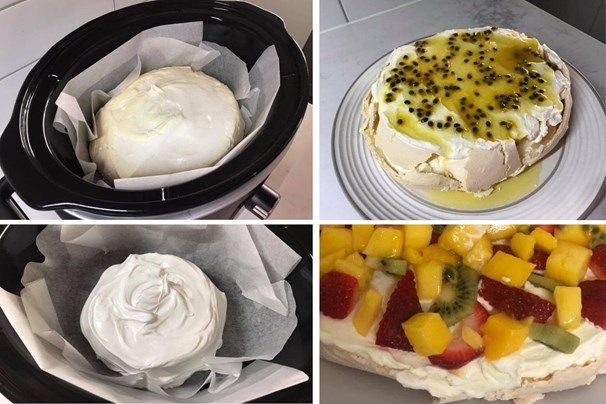 Since being shared on the recipe page the slow cooker pav has had thousands of likes and reshares with many claiming it's the 'best they've ever had'.
The slow cooker pav is made by mixing up a standard pavlova recipe – egg whites, caster sugar, vinegar and cornflour – and then placing it in a lined slow cooker to bake on low for one and a half to two hours.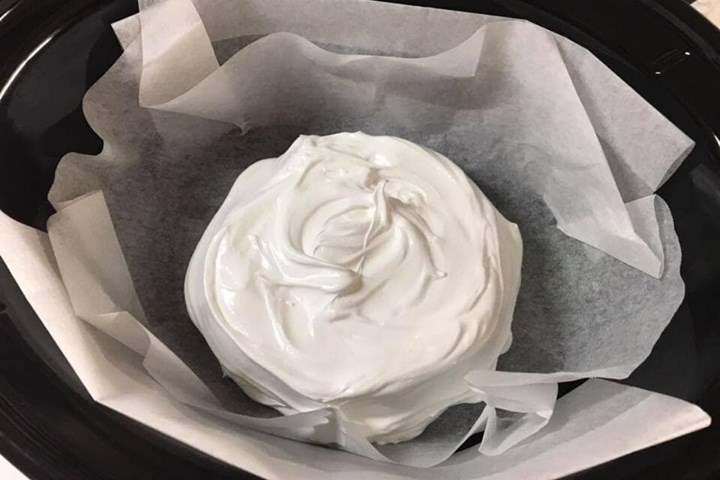 First form the pavlova mixture into a circle shape in your lined slow cooker …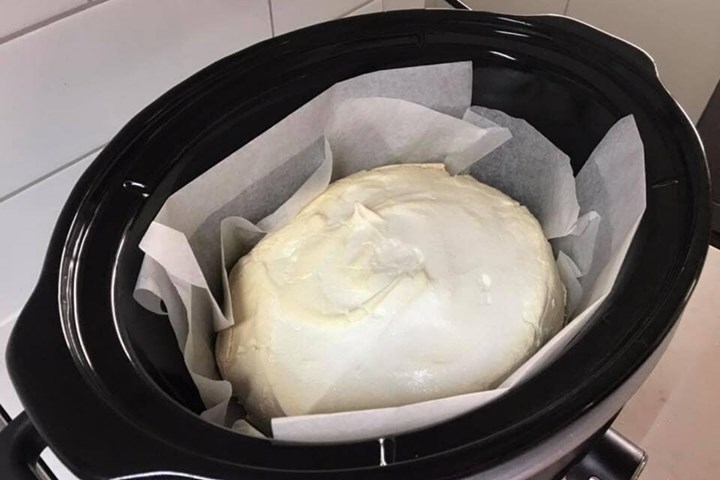 … then cook on low for around two hours …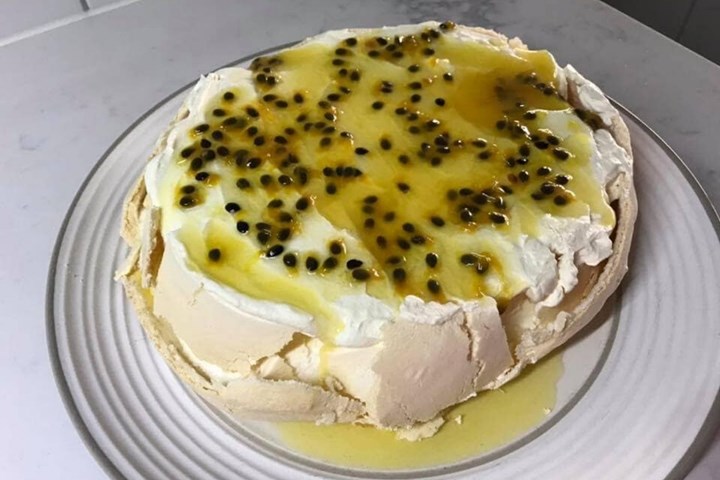 … then top with your favourite pav toppings!
How good is that? If the slow cooker pavlova is something you'd like to try then head here for the full recipe! Enjoy!!
Image: Slow Cooker Recipe & Tips/Facebook