Principals Ban Students From Sporting Mullets Calling Them An Extreme Hairstyle!
Principals Bans Students From Sporting Mullets calling Them An Extreme Hairstyle!
Once considered a 'bogan' look, the mullet is currently enjoying a comeback thanks to the youth who are loving the 'party in the back, business at the front' hairstyle. However, principals across the country are doing their best to ban the iconic 80's bouffant from their schools.
Sydney private school, Wesley College, is the latest to ban the style. The all-boys Catholic school issued a message to its students on Wednesday informing them that the fashionable 'do was banned, and anyone violating the ban would be redirected to the nearest pair of scissors.'
The letter from deputy principal Patrick Brennan said that "in addition to the correct uniform, students' appearance including hairstyles must be in line with the College expectations from day one."
"The 'mullet' haircut trending at present is not acceptable and students will be directed to the local barber or their preferred hairstylist to rectify any issues."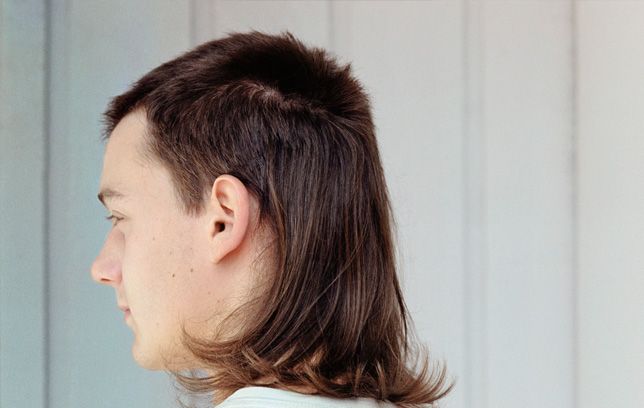 "Part of maturing in life is to know that rules, guidelines, and expectations are necessary for growth — even when these might not align with our personal preferences," said a spokesperson for the school.
"So while personal expression, fun and creativity are important parts of who we all are as individuals, it needs to fit within the bounds of what is acceptable and required of us. Student hairstyles fit within this principle."
A Western Australian school also issued a letter last year asking their student's to refrain from sporting the 'extreme hairstyle' from the 80's.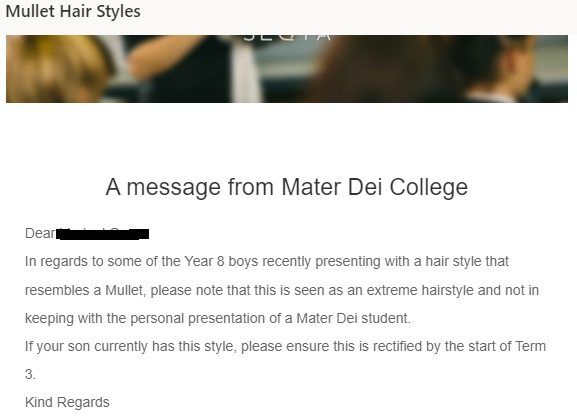 Sent out by Mater Dei, a Catholic College in Western Australia, the request was seen as  'Class warfare on school mullets' by a furious Reddit user.
"Is Mater Dei College run by Principle Skinner?" one user wrote. "Also, have they forgotten they're located in Edgewater/Joondalup?"
"Haha as an alumni of Mater Dei this is utterly unsurprising," an ex-student wrote. "They used to measure our sock height during the summer uniform months. This was 20 years ago, so same old place it seems."
What do you think? Is the mullet really that offensive? Should it be banned?